Words Matter: Let's Talk About Mental Health (Parent Session)
Posted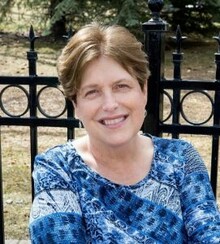 Parents and Caregivers are asked to mark their calendars for an upcoming virtual session titled "Words Matter: Let's Talk About Mental Health".
An evening for parents and caregivers! Join us as we aim to increase awareness and reduce stigma of the mental health challenges that children and adolescents face, share evidence-based mental health information, and provide strategies to support mental wellness.
Guest Speaker: Katherine Jarrell
Katherine Jarrell MSW, RSW, has been with Alberta Health Services in a mental health capacity building role since 2013, serving as an Education Consultant and Clinical Consultant to support rural educators, physicians, clinicians and other direct service providers in their work with children and youth. She currently serves on the Alberta School Mental Health Literacy Project.
Live stream link will be provided at a later date.