Rejoice and Be Glad During Catholic Education Week 2019!
Posted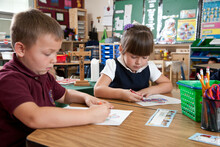 Catholic Education Week 2019 takes place May 6 to 10. This year's theme is "Rejoice and Be Glad", and we'll be celebrating our amazing schools all week long. We'll share interesting facts, good news, and inspirational stories — and we want to hear yours too!
The people who fill our schools are what make them so unique and special — that's you! So, tell us what YOU love about your Catholic school, let us know your reasons for choosing Catholic education, or share some of your favourite memories and anecdotes. 
Share your stories and photos with us via Facebook, Twitter, or Instagram using #STARCatholic and #IBelieveinCatholicEd
We can't wait to hear what you have to say!