Signs of Gratitude for Catholic Education Week
Posted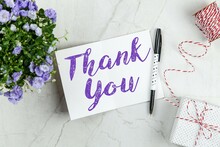 Catholic Education Week 2020 takes place May 18 to 22. This year's theme is "United in Prayer and Grateful for Our Catholic Schools", and we have much to be thankful for!
It goes without saying that many of us are missing our friends, classmates, teachers, and school staff during this time of home learning. Catholic Education Week is a great opportunity to remind ourselves why we love our Catholic schools, and why we will be so grateful when we can finally return to them.
That's why we're inviting you to celebrate Catholic Education Week by sharing your Signs of Gratitude with us!
Take a photo of yourself or someone you love holding a sign with a reason you are thankful for your Catholic school. Share your photos with us via Facebook, Twitter, or Instagram using #IBelieveInCatholicEd.
There are so many reasons to be grateful for our schools and Catholic education. We can't wait to hear what you have to share!
The Catholic Bishops of Alberta and the Northwest Territories have released a letter in support of Catholic Education Week 2020. Read it here.