Running for Catholic School Trustee? What you need to know in STAR Catholic Schools
Posted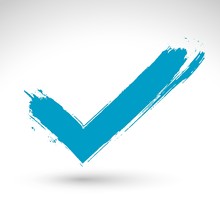 The hot days and summer sunshine may soon be ending, as many may already be looking to the fall and the upcoming civic elections.
Those elections include electing trustees to serve on St. Thomas Aquinas Roman (STAR) Catholic School Division's Board of Trustees.
Election Day is Oct. 16, 2017, but those seeking to be elected STAR Catholic school trustee must take note that nomination day is Sept. 18, 2017.
"Nomination papers can be dropped off at your local STAR Catholic school in all our communities except Leduc and Beaumont. For Leduc and Beaumont, nomination papers will be accepted at our STAR Catholic central office," said Ed Latka, Secretary-Treasurer and Returning Officer. "It's important to remember that nomination papers will only be accepted, as per election regulations, from 10 a.m. to 12 p.m. on September 18th, not before or after that time."
As a trustee for St. Thomas Aquinas Roman Catholic School Division, you'd be joining a faith-filled organization that has an outstanding provincial reputation and a track record of excellent results. Your work will be supported by several organizations, including Alberta Education, the Alberta Catholic School Trustees' Association (ACSTA), and the Alberta School Boards' Association (ASBA). Locally, you'll be working with a team of trustees from STAR Catholic's six communities on governance of the school division, providing direction on policies and strategic direction.
One of the main roles will be to stay connected to your community. STAR Catholic is committed to hearing the voice of its stakeholders and that means its students, staff, parents, parishioners, clergy and families. Listening to these stakeholders is vital in understanding the concerns of the division as a whole and better equips you to make appropriate decisions moving forward.
In STAR Catholic there are changes to remember heading into this election year. The current Board voted earlier this year to reduce its size from nine trustees to seven, following a complete Electoral Ward Review and extensive public consultation.
The Board's decision brings the Division's wards much more in line with one another from a representation-by-population and voter parity perspective. Those changes will be in place for the election this fall. Representation is as follows: two trustees in Leduc, and one trustee each serving the communities of Beaumont, Drayton Valley, Wetaskiwin, Ponoka and Lacombe.
The ACSTA has developed a Catholic school trustee Election Guidebook to help assist those who may be considering running for Catholic school trustee. The book can be found at the following link, http://www.acsta.ab.ca/resources/electionbook and those seeking to run are encouraged to look through the guide book.
Again, nomination day is September 18, 2017, which other than Election Day is probably the most important date to remember. That is the deadline to submit your nomination papers declaring your intention to run.
Visit www.starcatholic.ab.ca and follow the links to download a nomination package. Contact STAR Catholic Returning Officer Ed Latka at edward.latka@starcatholic.ab.ca, 780.986.2500 for more information.