Public Attendance at Board Meetings During COVID-19
Posted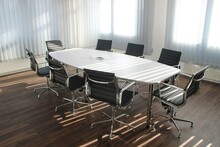 Please be aware that, due to COVID-19, the Boardroom cannot accommodate a public gallery at this time.  
We encourage you to follow the proceedings of the Board Meeting, including the Public Form, virtually via livestream.
If you would like to ask the Board a question, as per Policy 7 (11.3) you are required to fill out a Public Forum Form (Policy 7, Appendix C). Public Form forms can be received until the Board Chair calls the meeting to order at 10:30 a.m. Forms will not be accepted after this time.  
Questions are answered on a first come, first served basis; it is recommended that you submit your question in a timely manner.
Please submit your form to Secretary-Treasurer Edward Latka via email at email, by fax at 780.986.8620 or in-person at Central Office (4906-50 Ave, Leduc).
For more information on the Public Forum procedures, please refer to Policy 7 (11).