Bonnie Spurrell nominated for Excellence in Catholic Education Award
Posted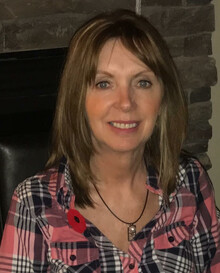 St. Thomas Aquinas Catholic School Division (STAR Catholic) is proud to announce the nomination of Bonnie Spurrell for the 2019 Excellence in Catholic Education Award.
A grade two teacher at École Notre Dame School, Ms. Spurrell is regarded by both her students and peers as a strong role model of the Catholic faith. She works to make her classroom a space where students feel immediately safe, welcome, and respected while encouraging them to reach their full potential through guidance and motivation.
Ms. Spurrell actively uses her passion and talents, including her incredible gift of music, to share the word of God with both her school and parish communities. She is a passionate advocate for telling First Nation, Métis, and Inuit (FNMI) stories, and has worked to expand her knowledge and advance reconciliation by helping educate teachers and students alike.
Ms. Spurrell challenges students to consistently choose to live by Christ's ultimate rule: love. She freely gives compliments, encouragement, and praise while remaining entirely humble, and has instilled compassion and empathy in her students by motivating them to always treat others with respect.
"Bonnie makes us feel like we are all people of God," says Vice Principal Colette Chamulka. "She is without a doubt a wonderful example of what excellence in Catholic education truly means. We are blessed to have her gifts and talents shared at École Notre Dame School."
Presented annually by the Council of Catholic School Superintendents of Alberta (CCSSA), the Excellence in Catholic Education Award recognizes passionate Catholic teachers in Alberta who have gone above and beyond to guide youth as they grow into exemplary Catholic citizens. You can read more about the award at www.ccssa.ca/documents.